Only WatchBuys Offers These Advantages on Your Nomos Watch Purchase
WatchBuys is pleased to be a fully authorized and official partner with Nomos Glashutte German watches for the US and Canada.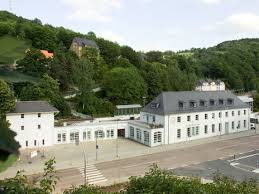 When you purchase a Nomos watch from WatchBuys, you can be assured of the following:
A true manufacturer's limited warranty


Nomos watches purchased from WatchBuys may be serviced under warranty in the US by RGM and do not need to be sent back to Germany


Our Nomos watches are shipped directly from Nomos to us - no middle men


We offer free FedEx air delivery for those models that are in stock to the US and Canada


We are happy to special order any Nomos watch that is not in stock at no additional cost


Help by phone at any time before and after the sale - just call 888-333-4895


WatchBuys is based in and ships from the US to all US and Canadian residents


Our Nomos watches are all brand new and have not been displayed or tried on at a retail store


We visit Nomos on a regular basis, so we are prepared to answer detailed questions


US residents have the right to return or exchange a Nomos watch with no shipping hassles


US residents are not required to import the watch, or export a return


Same day credit given for returned Nomos watches


We have been an official partner for Nomos watches for more than 20 years


Should you have trouble with your Nomos watch, we speak your languages (English and French) and are not overseas so assistance is immediately available


You will earn WatchPoint Rewards on all Nomos purchases

Buy your new Nomos Glashutte watch with confidence. Nowhere else will your new Nomos watch come with all of these features and advantages.
Want to discuss Nomos watches or have questions? We're here to help at 888-333-4895.