Eza Watches Official North American Distributor


---
Eza is a German watch brand born in the West German capital of watchmaking and jewelry - Pforzheim. And your first question is how to pronounce the name.
The first thing to know is that it is
not
pronounced as three letters - E.Z.A.
Next, the German Z is pronounced like the English S.
Finally, pronounce the E as a long A, as in "ate".
And you have /AYs-uh/.
---
Pforzheim is a small city in Baden-Wurttemberg, and is not only the home of many German watch brands today but historically was among the most important cities worldwide for the production of mechanical watch movements, cases, and other watch components.
---
Pforzheim has also been called the "entrance to the Black Forest" due to its location in southwest Germany. The town is mostly known for its historical jewelry and watchmaking industry, which dates back more than 250 years.
The city bears the name "Goldstadt" (Gold City) in Germany, and today the city hosts a leading German watchmaking school and technical museum where interesting artifacts and machinery from the history of west German watchmaking are on display.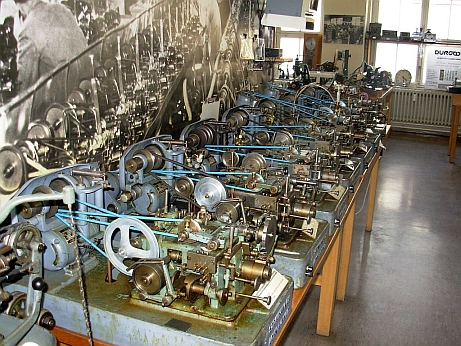 Technisches Museum der Pforzheimer Schmuck- und Uhrenindustrie
---
Watches bearing the name Eza were originally manufactured in Pforzheim by local manufacturers, one of the most important of whom was Hermann Becker. Becker and his family produced watch cases, dials and ebouches, including the in-house calibres 312 and 313.
During the 20th century Eza produced a variety of watches and complications, but were most known for divers watches. Unfortunately Eza was the victim of the "quartz crisis" as were many other watch and movement companies in Pforzheim - by 1979 all remaining 48 employees lost their jobs.
---
The modern history of Eza begins in 2016 when master watchmaker Adriaan Trampe wanted to create watches with a vintage look in a modern way. Adriaan took control of the Eza brand and decided to stick to the original traditions important to the brand - mechanical movements only and assembly in Pforzheim, Germany.
Eza currently offers three primary collections: AirFighter, Sealander, and Vintage. WatchBuys is proud to offer
Eza watches
to our clients in the US and Canada, and to support watchmaking in Pforzheim.